Tier 1
Pick up the flamethrower.
Go to Edgar's Scrapyard.
Tier 2
Search the garbage bins around the scrapyard for a hose.
Tier 3
Test the flamethrower.

Equip the red flamethrower (Barn Burner) in your inventory by right clicking the icon.
Right click the green flame (Burn Down the Barn) icon to test the flamethrower.

Show the flamethrower to Edgar.
Video Guide
Edit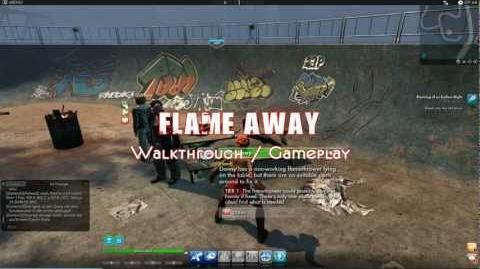 Ad blocker interference detected!
Wikia is a free-to-use site that makes money from advertising. We have a modified experience for viewers using ad blockers

Wikia is not accessible if you've made further modifications. Remove the custom ad blocker rule(s) and the page will load as expected.