Tier 1
Kill 5 Sparring Partners.

Found on the Academy grounds outside .
Tier 2
Kill 5 Class of '67 spectres
Kill 10 Object Lessons.
Tier 3
Kill 3 Old School spectres.
Kill 7 Corrective Familiars.
Tier 4
Investigate the Rec Center.

Find a way to kill the Flesh Clump

Pick up a can of Gasoline from the spectators' stand.

Kill 10 Unfinished Familiars
Tier 5
Burn the Flesh Clump.

Click the Flesh Clump, and it will start to run in circles around the play field, and at intervals stop and spawn Unfinished Familiars.
Video Guide
Edit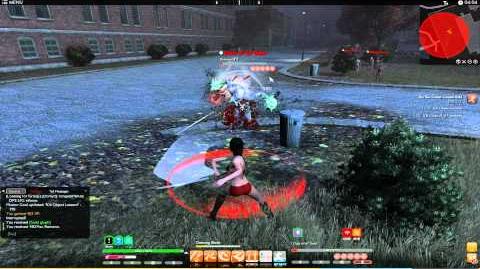 Ad blocker interference detected!
Wikia is a free-to-use site that makes money from advertising. We have a modified experience for viewers using ad blockers

Wikia is not accessible if you've made further modifications. Remove the custom ad blocker rule(s) and the page will load as expected.