Tier 1
Go to the main entrance.
Examine the map of the park.
Tier 2
Go to the Octotron.
Use the control box to start the ride.
Restart the Octotron.
Survive until the ride is over.

The Octotron will start spinning. Avoid its path.
Tier 3
Go to Sideshow Alley.
Disable the statue.

Destroy the gas cans fuelling it on its back side.
Tier 4
Go to the roller coaster.
Ride the roller coaster.
Tier 5
Go to Lover's Lake.
Destroy the Mud Golem.
Tier 6
Go to the Ferris Wheel.
Examine the Ferris Wheel.
Tier 7
Go to the bumper cars.
Destroy the angry clown.
Video Guide
Edit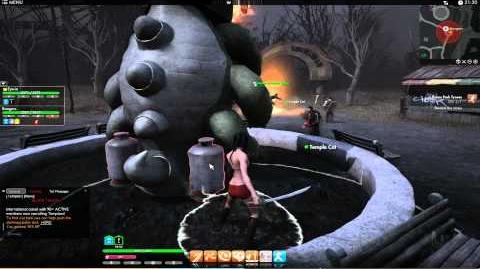 Ad blocker interference detected!
Wikia is a free-to-use site that makes money from advertising. We have a modified experience for viewers using ad blockers

Wikia is not accessible if you've made further modifications. Remove the custom ad blocker rule(s) and the page will load as expected.